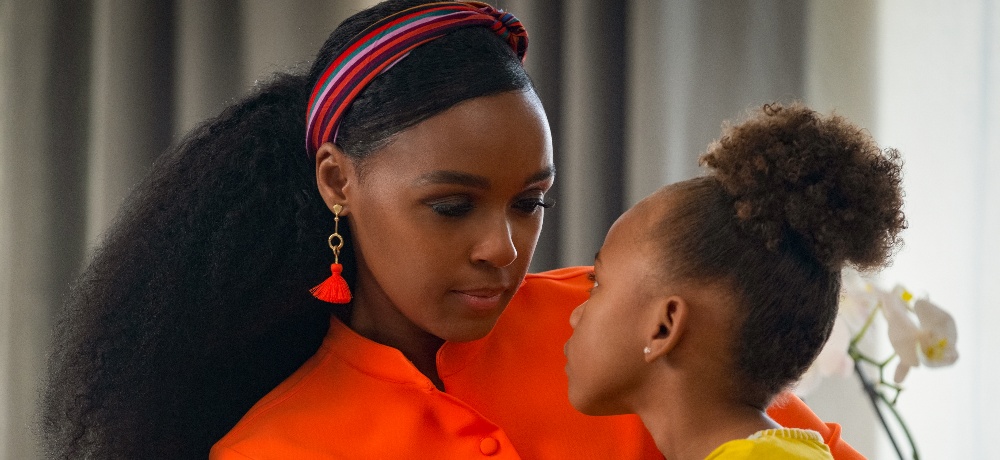 To kick off a brand new month, we have a brand new batch of horror and sci-fi titles coming home this week on Blu-ray & DVD. If you missed it earlier this year, you can check out Antebellum this Tuesday when it hits 4K Ultra HD, Blu, and DVD. RLJE Films is getting into the holiday mood early with their release of Christmas Presence, and the entire series of Game of Thrones is getting the 4K treatment as well.
Other releases for November 3rd include Lake Michigan Monster, The Veil, They Reach, Let's Scare Julie, and V for Vendetta in 4K.
Antebellum (Lionsgate, 4K Ultra HD/Blu Combo, Blu/Digital & DVD)
Successful author Veronica Henley (Janelle Monáe) finds herself trapped in a horrifying reality that forces her to confront the past, present and future – before it's too late.
SPECIAL FEATURES:
The History in Front of Us: Deconstructing Antebellum (2-Part Documentary)
A Hint of Horror: The Clues of Antebellum
Opening Antebellum
Deleted Scenes
Theatrical Trailers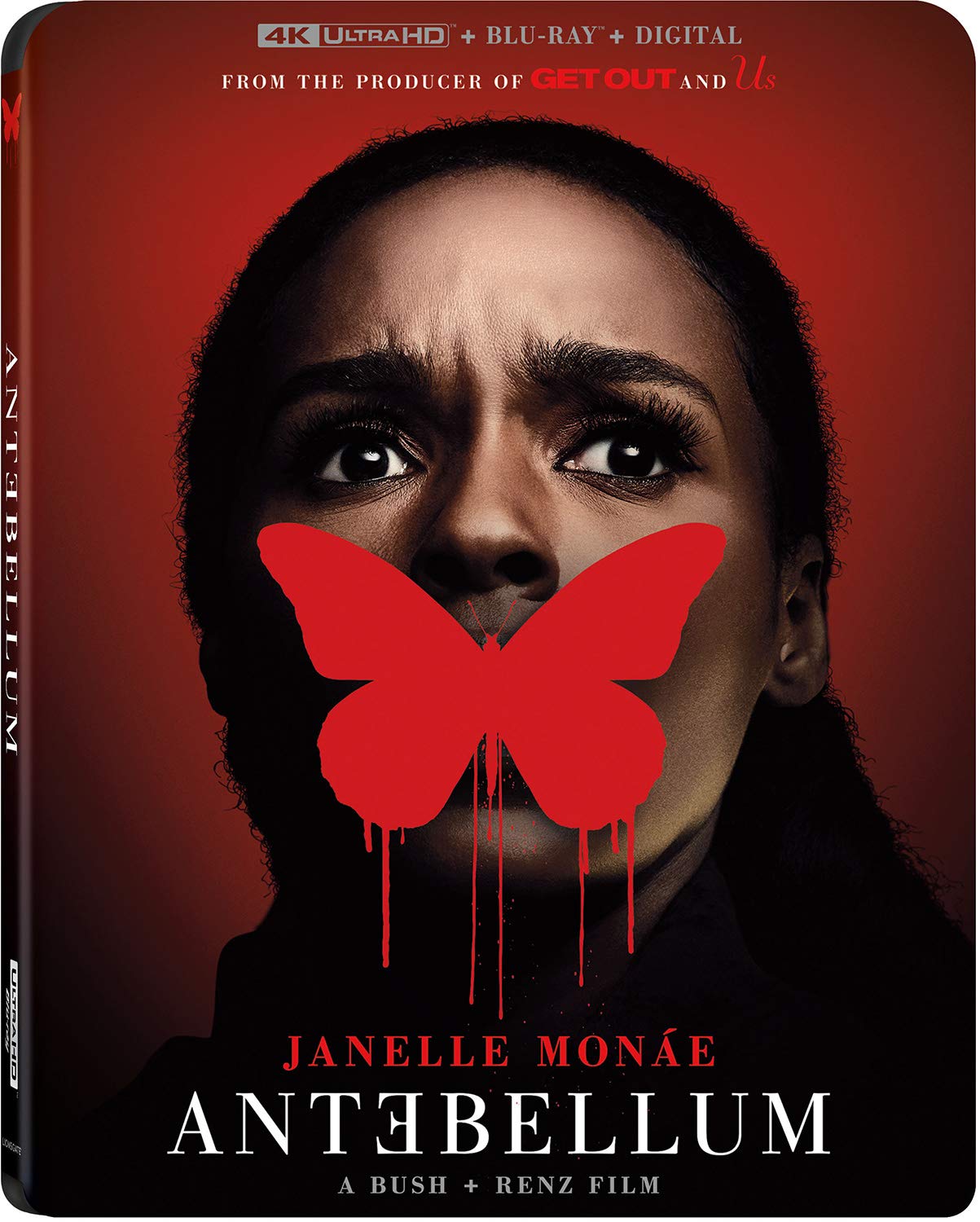 Christmas Presence (RLJE Films, DVD)
A group of friends gather for the Holiday season in a remote lodge, but plans go awry when someone goes missing and the truth is disclosed. Christmas quickly turns to chaos and a bloody nightmare ensues in this eerie yuletide terror. A SHUDDER ORIGINAL.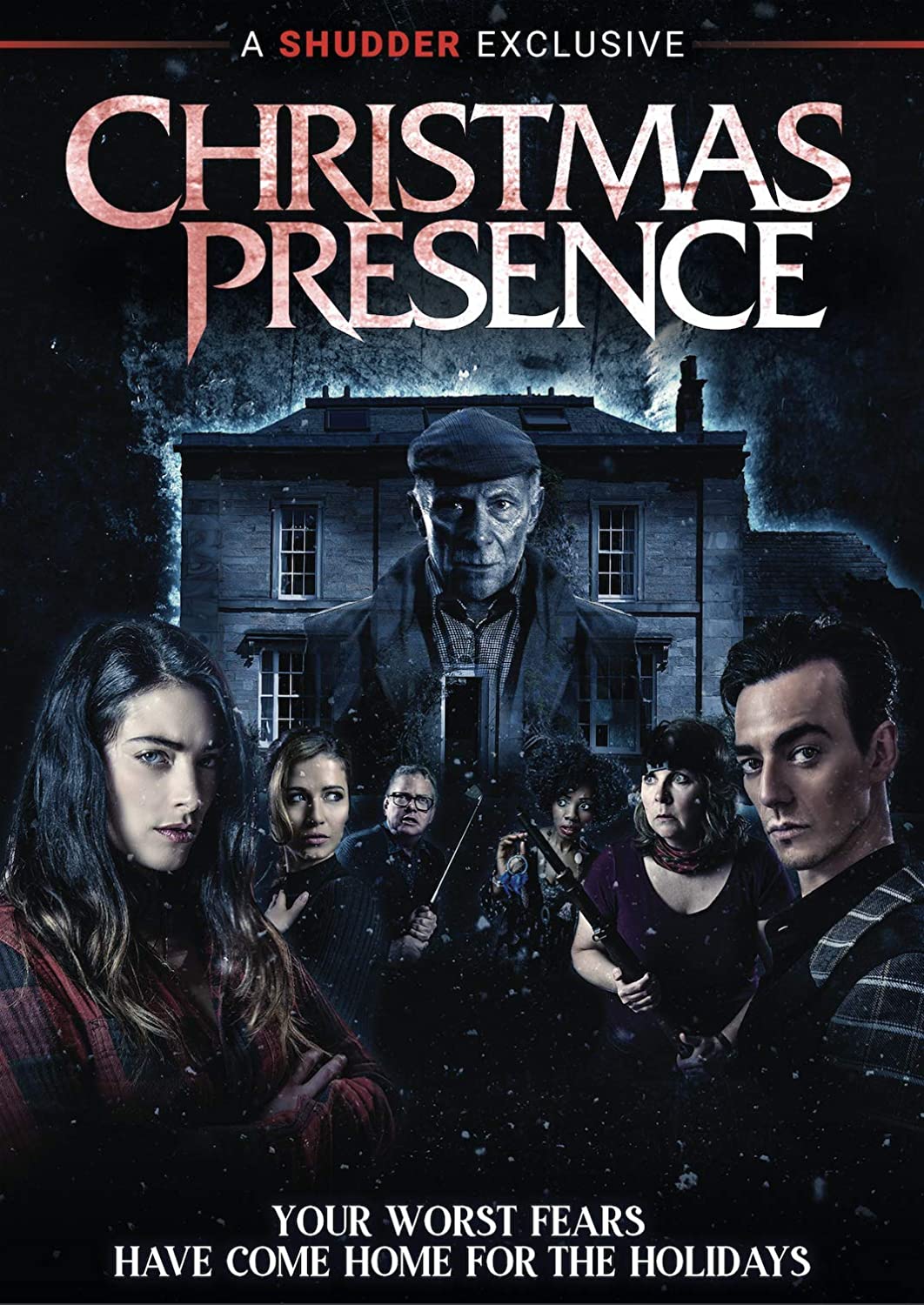 Lake Michigan Monster (Blu-ray)
All aboard! The combined spirits of H.P. Lovecraft, early Sam Raimi and Mystery Science Theater 3000 inhabit this action-packed tale of nautical derring-do and monster mayhem winner of the Audience Award for Best International Feature at the 2019 Fantasia Film Festival. 
On the shores of Lake Michigan, the eccentric Captain Seafield (Ryland Brickson Cole Tews, who also writes and directs) enlists a colourful crew of misfits in a bid to slay the hellish sea monster that prowls the murky depths. But as Seafield's obsession with exacting revenge on the creature that killed his father threatens to consume him, can weapons expert Sean Shaughnessy (Erick West), sonar whiz Nedge Pepsi (Beulah Peters) and former N.A.V.Y. Nautical Athletes and adVenture Yunit officer Dick Flynn (Daniel Long) hold the show together?
Shot in gloriously retro black and white on a shoestring budget, with most of the cast also performing multiple roles behind the camera, Lake Michigan Monster is an inventive, irreverent and riotously entertaining ode to the classic monster movies of yesteryear: an absurdist urban legend guaranteed to appeal to the big kid in all of us. 
SPECIAL EDITION CONTENTS:
High Definition Blu-ray (1080p) presentation
· Original lossless DTS-HD Master Audio 5.1 and PCM 2.0 stereo soundtracks
Optional English subtitles for the deaf and hard of hearing
· Two cast and crew audio commentaries featuring writer/director/actor Ryland Tews and actors Daniel Long, Beulah Peters, Erick West and editor Mike Cheslik one sober, one drunk!
Critics audio commentary with Alexandra Heller-Nicholas and Emma Westwood
Effects Breakdown comparison of the film's underwater sequence, including storyboards and pre-composited footage
· Dear Old Captain Seafield the Captain Seafield theme song, performed by the Seafield Monster Sextet
·  Interview in a Cabin interview with Ryland Tews and Daniel Long at the Fantasia International Film Festival
·  Interview in a Bar interviews with the cast and crew at the Beloit International Film Festival
·  Interview by a Fire interview with Mike Cheslik on Mark Borchardt's Cinema Fireside radio show
The first season and pilot episode of L.I.P.S., Ryland Tews and Mike Cheslik's hybrid animation/live action sci-fi comedy web series
· Theatrical trailer
Behind the scenes photos
· Reversible sleeve featuring original artwork by Jade Watring and newly commissioned artwork by Colin Murdoch
FIRST PRESSING ONLY: Illustrated collector's booklet featuring new writing on the film by Barry Forshaw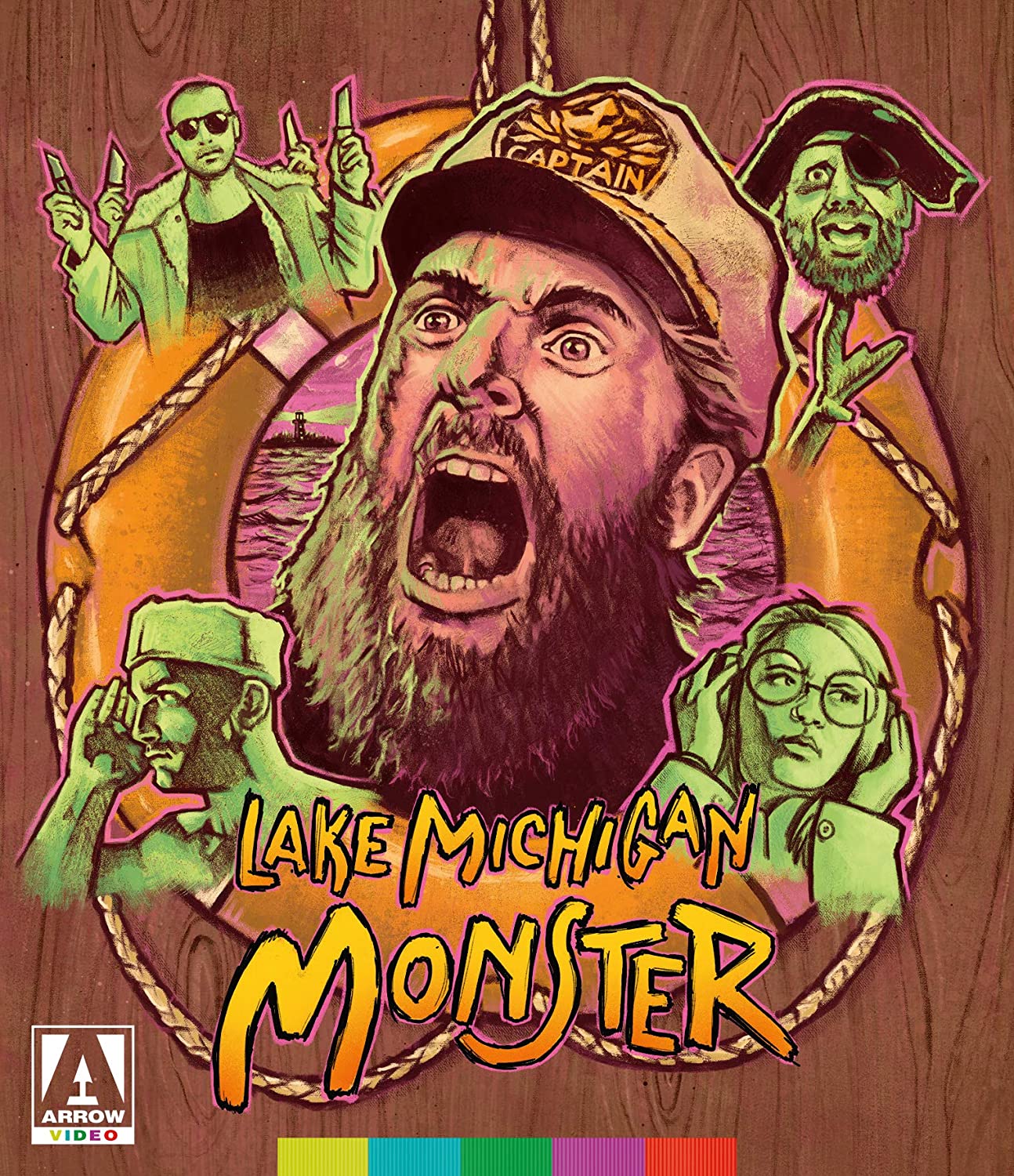 The Veil (KL Studio Classics, Blu-ray)
From Jason Blum, the producer of Paranormal Activity, The Purge, Get Out and Us, comes this gritty horror film starring Jessica Alba (Stretch, Sin City), Thomas Jane (The Punisher, Thursday), and Lily Rabe (Miss Stevens, American Horror Story). Follow the lone survivor of a religious cult mass-suicide as she returns to the scene of the tragedy for the first time, after 30 years, with a documentary crew in tow. What they unveil is more disturbing than they could have ever imagined. Written by Robert Ben Garant (Balls of Fury, Night at the Museum) and directed by Phil Joanou (Three O'Clock High, State of Grace).
Special Features:
-NEW Audio Commentary by Director Phil Joanou
-NEW Interview with Co-Star Thomas Jane
-Theatrical Trailer
-Reversible Art
-Dual-Layered BD50 Disc
-Optional English Subtitles
-5.1 Surround and 2.0 Lossless Audio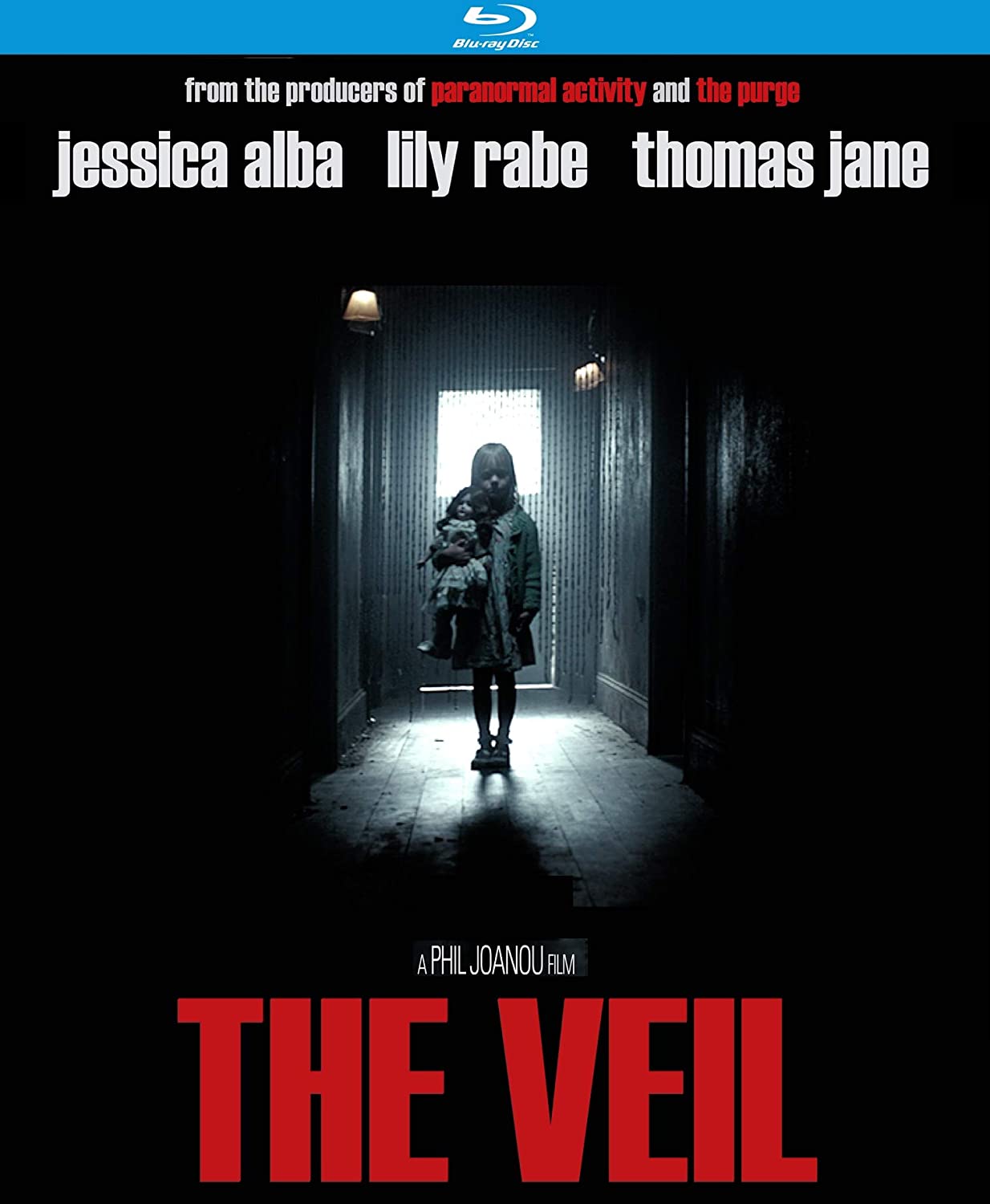 ALSO AVAILABLE THIS WEEK:
Blind (Uncork'd Entertainment, DVD) 
Cicada (Wild Eye Releasing, DVD)
Game of Thrones: The Complete Collection 4K (Warner Bros. Home Entertainment, 4K Ultra HD)
Let's Scare Julie (Scream Factory, Blu-ray/DVD)
Midnight Evil (ITN Distribution, DVD)
They Reach (Uncork'd Entertainment, Blu-ray & DVD)
V for Vendetta 4K (Warner Bros. Home Entertainment, 4K Ultra HD/Blu/Digital Combo)
The post November 3rd Genre Releases Include ANTEBELLUM (4K/Blu-ray/Digital/DVD), CHRISTMAS PRESENCE (DVD), LAKE MICHIGAN MONSTER (Blu-ray), THE VEIL (Blu-ray) appeared first on Daily Dead.