I received products from PlayMonster to facilitate this post.  As always, all opinions are my own.
Today, I've teamed up with PlayMonster brands to share some of their best gift ideas with you for a variety of ages.  We've got crafts, toys, and a game that would brighten anyone's Christmas morning.
PlayMonster Toys For Christmas
The PlayMonster team is BIG on fun so they create a ton of great options to keep kids and families busy, entertained, and engaged.  Check out our top picks for the 2020 Holiday Season.
LatchKits Panda 3D Mini Rug
I LOVED doing Latchkits as a kid and was thrilled to see they are still around!  This is a great activity for kids that keeps them entertained and away from a screen!
These awesome new Latchkits 3D designs offer the classic latch hook craft but with a new twist!  The best part is that they are so easy to do so the learning curve is quick.  Just match the extra-long yarn to the color-coded spaces to add super fluffy 3D effects within your design!
Everything you need to create your mini rug or wall hanging is included:
handy latch hook tool
2 lengths of pre-cut yarn
a color-coded, super easy-to-follow grid
The sturdy canvas features fabric-lined edges and hanging loops to create your very own soft and fuzzy panda design that's ready to hang on your wall or use as a mini-rug—it's a great anytime project!
Yetti In My Spaghetti Game
If you're looking for a game that the entire family can play, this is it!  Who knew yetis liked spaghetti?!?  In this wacky, unique game, the plastic noodles are placed across the bowl and the yeti sits on top.
But be careful…  As you slowly and carefully remove the noodles one by one, the yeti could fall into the bowl, and that would mean you lose!  And nobody wants that to happen.
Snap Ships Trident ST-33 Gunship Exclusive Vehicle & Locust
Welcome to the future…where humanity is under constant attack from a brutal alien threat but don't worry, you can help!  Snap Ships is a versatile building system that allows for creating multiple crafts with action play.  But one of the best parts is that all sets and pieces are interchangeable, so kids can build however they want.
The locust features CL-ARM Rockets to knock out enemy sensors, a stealth drive for undetectable infiltration, and a railgun with hyper velocity.
The trident features rotating engines for hovering salvage platform, a customizable modular deployment drone, and a Power Winch to pick up salvage cargo.
Geared for ages 8 and up, Snap Ships are available in a variety of styles.
Spirograph Retro Design Tin
Another classic that I had growing up and spent hours creating with is the Spirograph Retro!  This Original Spirograph Design Set features the iconic wheels and rings of the original, re-engineered and updated for today all packaged in a classic, collectible, retro-styled package.
I love how this kit features a travel-friendly tin with snap-in storage tray so busy, active kids can take it on the go.  It's a great way to pass the time at siblings' sporting events, doctor office visits, and more.
So tell me, which of these fun gift ideas have sparked some interest for you?
Connect With PlayMonster
Website / Facebook / Instagram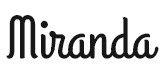 The post PlayMonster Toys For Christmas (Crafts, Games, Building, + More!) first appeared on Emily Reviews.

NOS CUENTAN + AQUÍ